The Conservative government is planning to make online classes permanent, so a student could go from Kindergarten to Grade 12 without ever setting foot inside a school. Under the plan, online education would be privatized and run by TVO and TFO, who could hire their own staff and be able to outsource education delivery to for-profit companies.
The PDSB announced on April 14 that use of Google Classroom would be discontinued systemwide effective September 2024, and that they would be directing the exclusive use of D2L Brightspace. The PDSB's decision to force the use of one for-profit platform over another is an example of its complicity in this government's plans to privatize Ontario education. 
This plan will be implemented with no school board or elected trustee oversight. Meaning, the government is setting up an entire parallel system of education in Ontario that will not be held accountable. 
It will also inevitably lead to school closures as the government pushes more students online, creating a snowball effect of fewer opportunities in schools forcing more and more families online. 
The pandemic has highlighted the importance of schools to our communities, the focus should be on supporting consistency and stability for students and educators going forward. 
PETL, PEOT, OSSTF D19 TBU, OSSTF D19 OTBU, and OPSEU 2100, call on the PDSB to immediately reverse their decision to discontinue use of Google Classroom effective September 2024, to respect educator professionalism and to unequivocally express its support for a fully and publicly-funded public education system in Peel.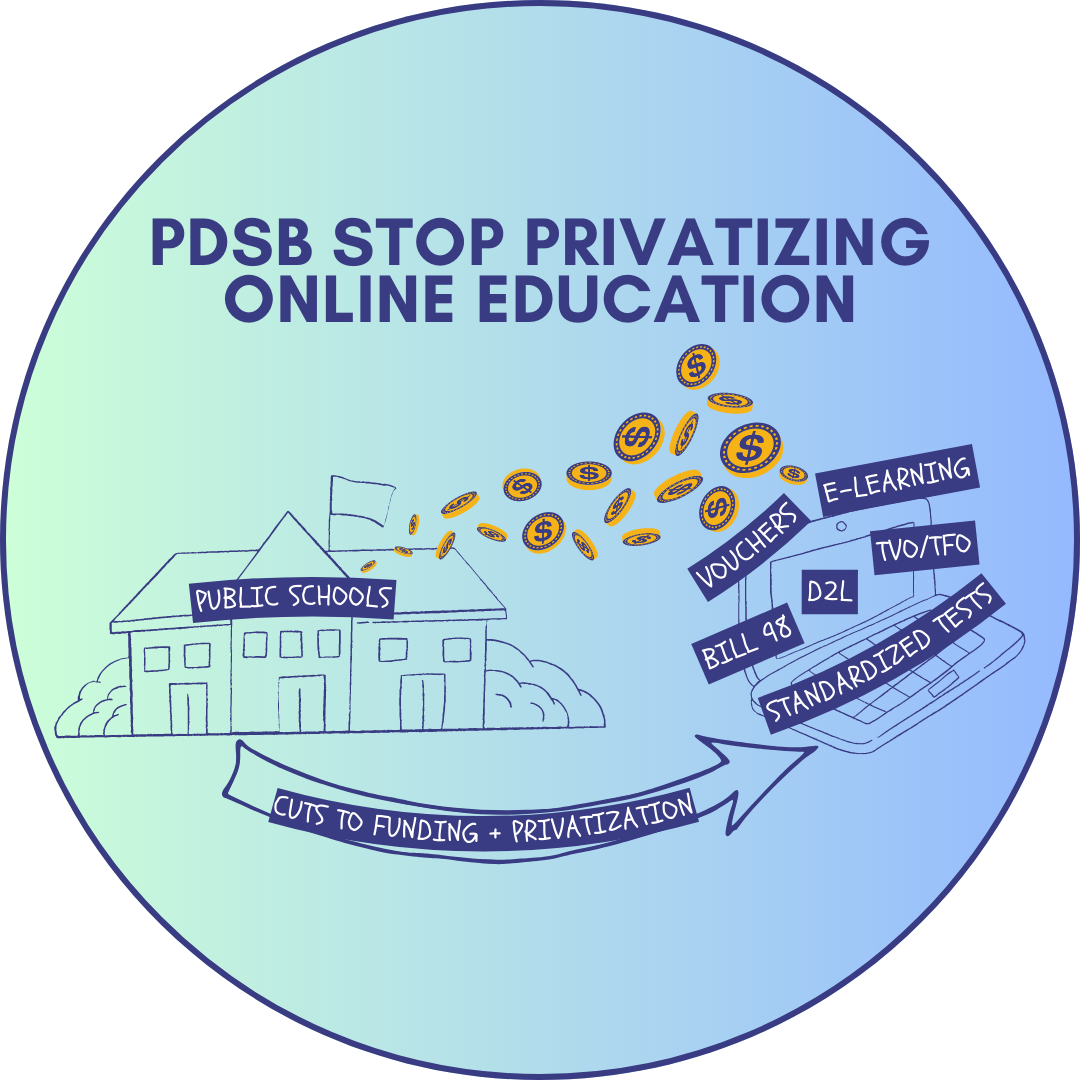 Welcome to the Peel Elementary Teachers' Local.  With over 7000 members, we are the second largest teacher local in Canada.  As a Local, our primary goal is to provide quality service to all Public Elementary teachers in Peel and we offer a wide range of supports and services to members.  Whether we are assisting members applying for Leaves, working through difficulties and accusations, supporting professional growth by offering workshops and Professional Learning funding, or supporting members with workplace and contractual issues, the Local is committed to ensuring that members' rights are protected and needs are addressed.
The Local Executive is made up of the President, 7 Vice-Presidents (including a Chief Negotiator), Secretary-Treasurer, two Members at Large, and 7 additional committee chairs all of whom are classroom teachers.  The committee chairs are responsible for ensuring that the PETL committees provide a wide variety of workshops and services to the membership.  Committees are great places for members to get involved with the Local working on issues important to them.  Find out which committee is right for you!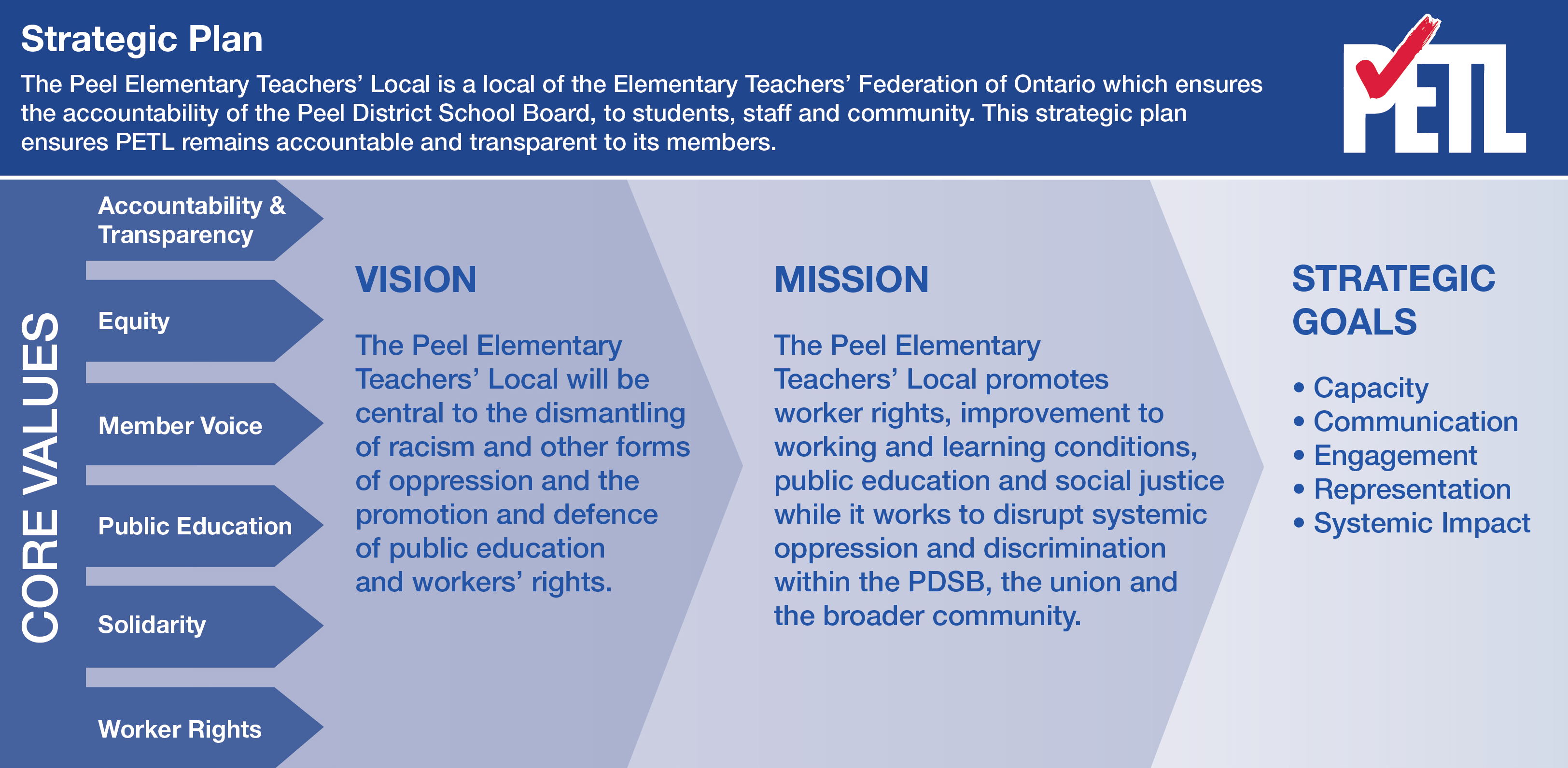 Upcoming Events