Yet again, the Ford government has failed Ontario students, families, teachers, and education workers. Even in the face of record high COVID case counts, Doug Ford and his government continue to refuse to provide the necessary funding to make our schools safe – putting politics and ideology ahead of the health and safety of those of us who work and learn in schools every day. Students deserve to be at school, and we deserve to be at work – but it must be safe.
As a result of this failure of leadership on the part of the Ford government, we need to appeal directly to our employer – to the PDSB – to provide the healthy and safe schools that we all need and deserve.

Welcome to the Peel Elementary Teachers' Local.  With over 7000 members, we are the second largest teacher local in Canada.  As a Local, our primary goal is to provide quality service to all Public Elementary teachers in Peel and we offer a wide range of supports and services to members.  Whether we are assisting members applying for Leaves, working through difficulties and accusations, supporting professional growth by offering workshops and Professional Learning funding, or supporting members with workplace and contractual issues, the Local is committed to ensuring that members' rights are protected and needs are addressed.
The Local Executive is made up of the President, 7 Vice-Presidents (including a Chief Negotiator), Secretary-Treasurer, two Members at Large, and 7 additional committee chairs all of whom are classroom teachers.  The committee chairs are responsible for ensuring that the PETL committees provide a wide variety of workshops and services to the membership.  Committees are great places for members to get involved with the Local working on issues important to them.  Find out which committee is right for you!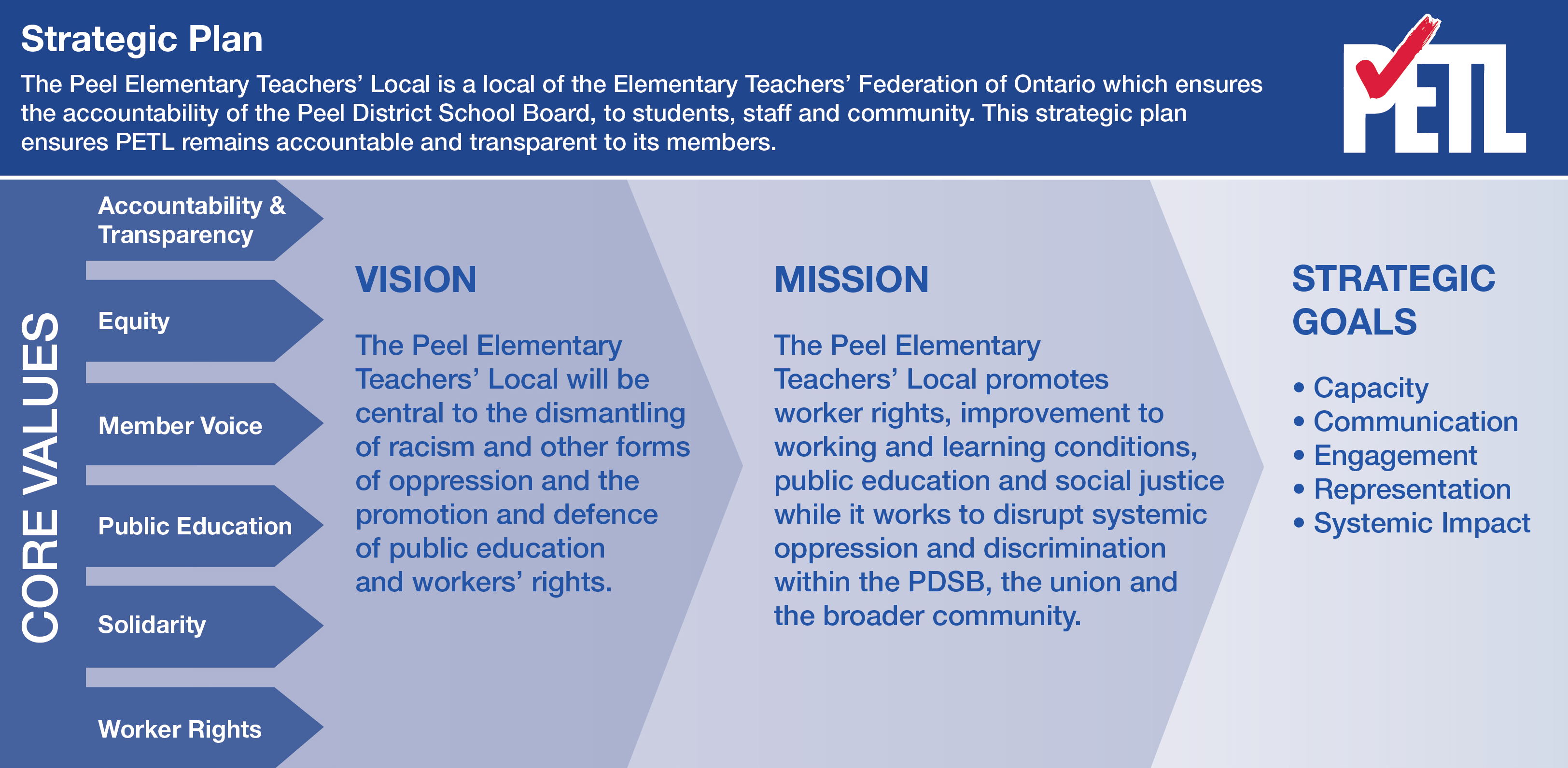 Upcoming Events