Links embedded in the posted document are not live. Please find live links below the document or download the PDF at the bottom of the page.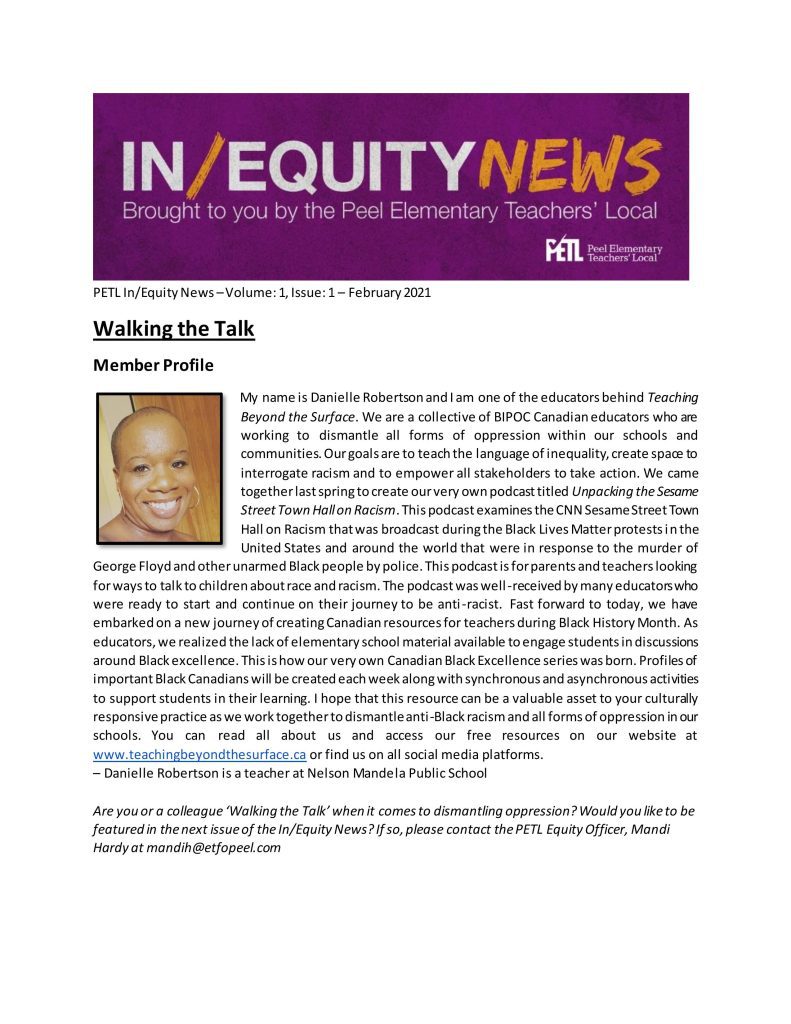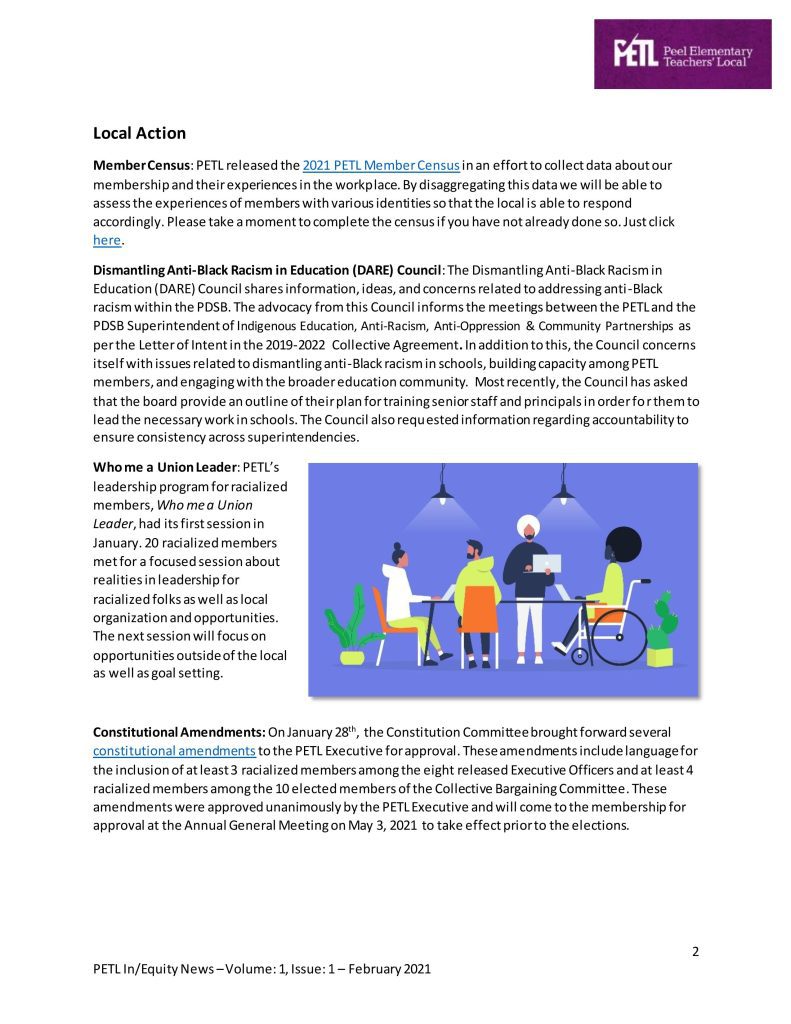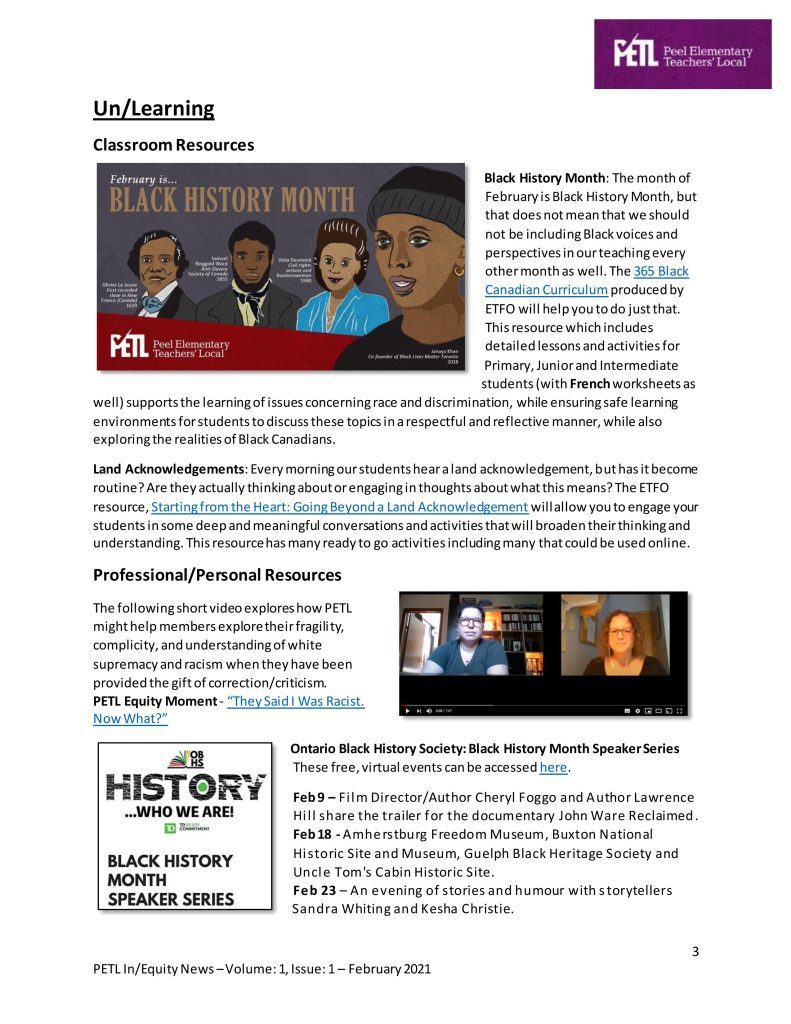 Teaching Beyond the Surface – Education, Anti Racist Education
Starting from the Heart: Going Beyond a Land Acknowledgement
PETL Equity Moment- "They Said I Was Racist. Now What?"
Ontario Black History Society: Black History Month Speaker Series These free, virtual events can be accessed here.